Bridging the gap between agile development for innovation and audit readiness for compliance!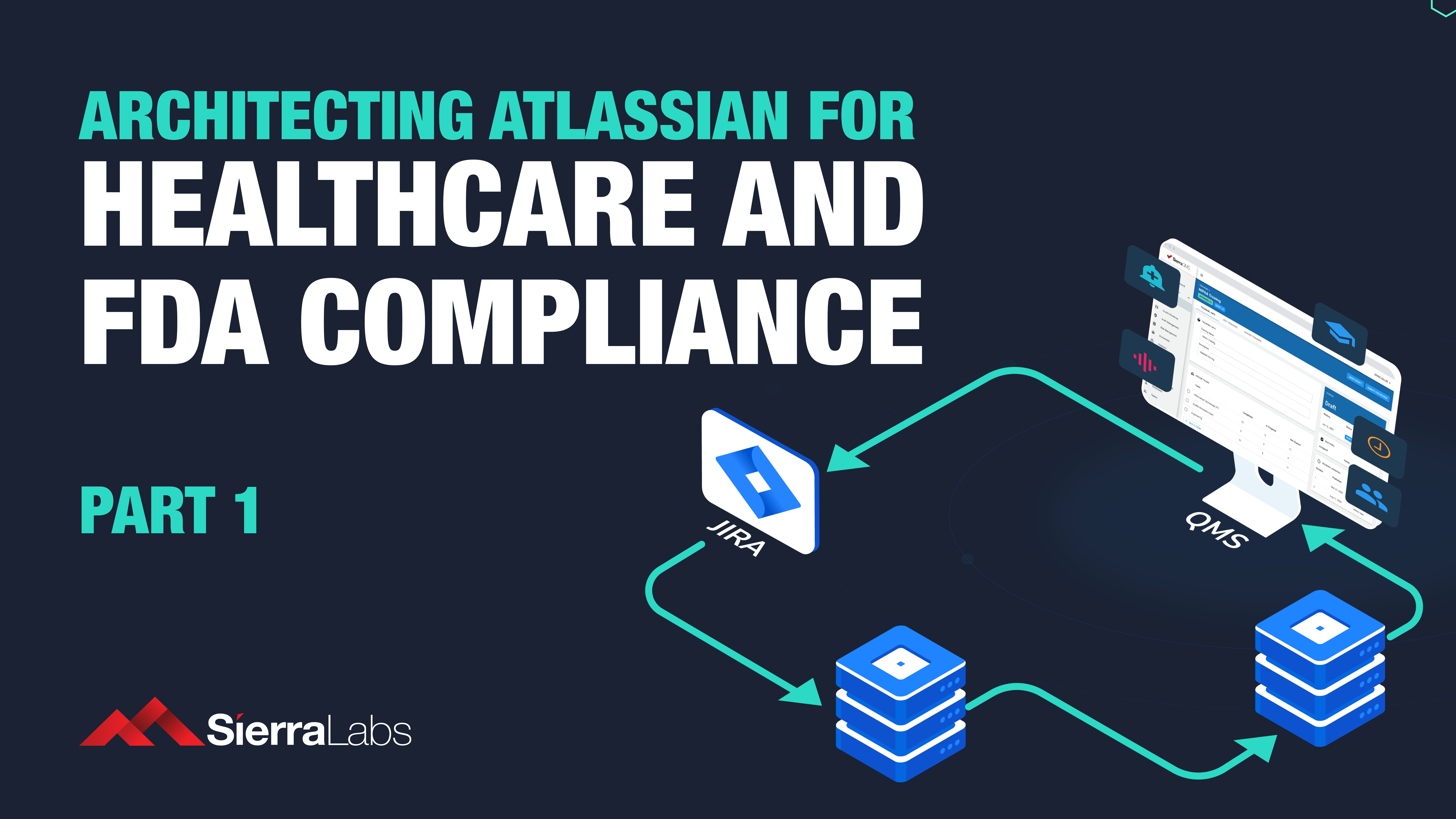 The regulatory landscape for Medical Devices, Biotech, Pharma, and Healthcare is constantly changing and adapting to the new technologies of today. Despite these changes, the goal for regulatory bodies like the FDA remains the same -- to protect patients' safety and privacy.
Is there a way for Healthcare and Life Science companies to use the agile methodology that goes hand in hand with technological advancements while still maintaining compliance to FDA's rigid regulation framework? Absolutely.
To accomplish this feat, there is a definite need across the industry for a more synchronized quality system for custom documents and workflows that abides by FDA regulations and that can help prepare for submissions, certifications, and audits. Our compliance experts have developed a guide to address the gap found in companies that look to operate with agile processes while maintaining strict FDA compliance throughout the entirety of their regulatory roadmap.
A New Way of Managing Data
In this day and age, information is in a constant cycle of updates. Thus, there is an inherent need to revolutionize the way we, companies serving the Healthcare industry, manage sensitive data and workflows.

You want to avoid the FDA deeming your company's processes unsafe simply because your organization failed to integrate audit-ready documentation for your development processes.

But how do you increase visibility while not running into compliance issues? Who has access to a valuable piece of information or who can even sign off on a crucial document? This is where a Quality Management System (QMS) with role-based permissions and automated document exporting comes into play.
Staying Ahead of the Curve
You might have already heard of "ISO 13485" or even "21 CFR Part 11" in your prior research regarding compliance for your device; these are concepts that are often foreign when looking into an eQMS for your organization.
Learn the right steps to adopting an eQMS for your Medical Device or Life Science organization.
It is a good start to discuss these concepts with your team ahead of the development process to compile a more precise regulatory roadmap. Development is often pushed back due to teams overlooking regulatory requirements or certification processes while managing and assessing risks and reviews for their device.

Luckily for you, there is an integration that can take care of most of those processes for you and reduce manual overhead, but first, you must analyze your current organization's quality processes.
Quick Overview of Agile and Waterfall

Agile project management is an iterative approach to delivering a project, which focuses on continuous releases that incorporate customer feedback. The ability to adjust during each iteration promotes velocity and adaptability. This approach contrasts a linear, waterfall project management approach, which instead follows a set/structured path with limited deviation.
Your team might be using a hybrid model of agile and waterfall processes to help reduce the cost of development while driving continuous improvements to the overall quality of the final product.
Despite the model your organization currently operates in, a lot of teams developing solutions for the Healthcare industry are still choosing smart tools to automate certain components of their workflows. Components like documentation and collaboration are crucial for teams who operate in highly accelerated environments and use agile methodology.
How Atlassian's Jira Integration Bridges the Gap
Current startups and mid-sized companies in the Medical Devices, Biotech, Pharma, and Healthcare spaces face problems with:
Lack of integrations
Poor usability in design
Impractical exportability
An electronic Quality Management System (eQMS) can expedite processes like document upload and data traceability, but as far as capturing snapshots on the current flow of work, Atlassian Jira integration is ideal for these scenarios where your team relies on optimal sprint management.
The Sierra Labs compliance team has compiled key features that would benefit your team when adopting an eQMS that integrates with Jira:
Features
Description
Electronic Signature
Manage approvals of all items and deliverables through a unique ID with a date and time stamp that is compliant with 21 CFR Part 11.
Audit-ready Log
Compile an archive of all identification codes that pertain to approvals and reviews with the click of a button.
Publisher
Import templates from word or other document publishing tools and export data into a document management system (DMS).
Testing add-ons
Repurpose test libraries over time as you continue to iterate on these releases.
CAPA
Manage CAPAs through various

docs and templates within your Jira environment.

Status
Notify your team of status and change of status for various workflows at a time.
Script
Enforce policies and Standard Operating Procedures (SOPs) to your team seamlessly.
Mobile Tracking
Track alerts and important notifications while remote or on the road through the mobile application.
A QMS that Integrates with Atlassian's Jira
If you're developing a solution in the Healthcare or Life Science space where you must show high levels of traceability, a Quality Management Systems (QMS) is a crucial part of your regulatory compliance. Our solutions smoothly integrate with Atlassian Jira Server and Cloud products, making it easier for our clients to implement a QMS that is compliant with FDA's regulatory framework, 21 CFR Part 820 and 21 CFR Part 11.
Sierra QMS helps medical device, biotech, pharmaceutical, and clinical research companies to reduce their regulatory compliance burden by providing them with customized software solutions that integrate with Atlassian Jira and Confluence. These software products enable companies of any life-cycle stage to streamline regulatory documents and quality management processes.
Sierra Labs is focused on aligning engineering/IT teams with quality and compliance teams in FDA-regulated environments. Our automated eQMS, cloud validation system, and other agile tools are designed to be easily adaptable in pre-existing workflows and assist teams in producing validation and verification artifacts needed in high-quality environments.
Want to see how implementing Sierra QMS can accelerate your journey to market?
Click Here for a Free Demo!
It's that simple.
Check out our compliance leader's full Atlassian presentation on this subject: