How the transition from Jira Server to Jira Cloud will impact Healthcare and Life Science Companies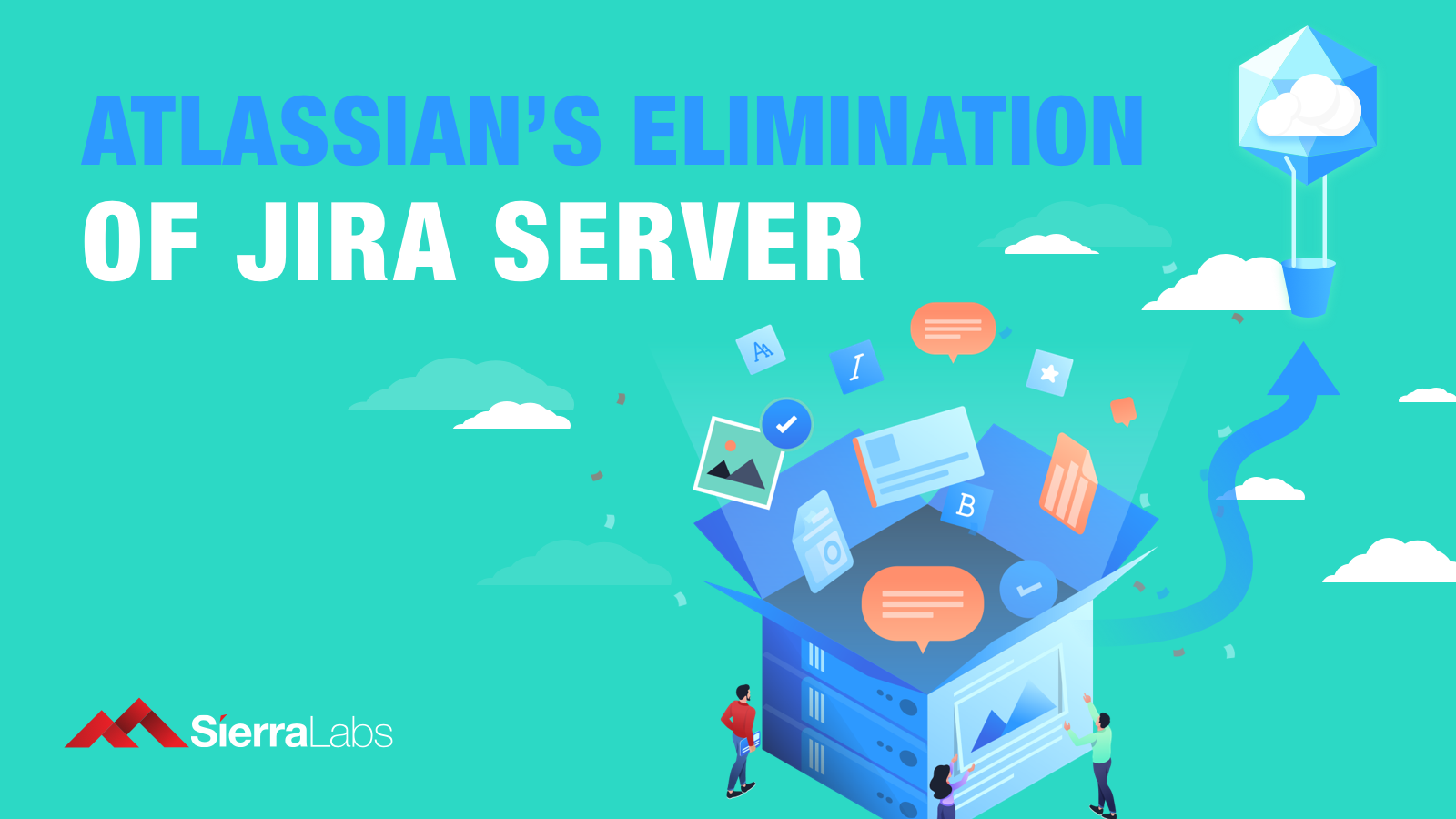 Recently, Atlassian made an announcement about the future of Jira Server. This announcement came with a timeline about a certain transition away from Jira Server to Atlassian Cloud. With the retirement of Jira Server, Atlassian Cloud will become the preferred, and soon the only, option for customers using any future Server applications.
will become the future is deploying all future applications on to Atlassian Cloud improving the quality of the user experience. In this blog, we will be breaking down the changes of moving away from Jira Server while also discussing the impact it has on organizations operating in Healthcare and Life Science spaces.
What is happening with Jira Server?
In order for a smooth transition to the cloud, Atlassian has created a detailed timeline of Jira Server's life process by slowly ending applications that are server versions.
By 2021, Atlassian will end the sales for new server licenses as well as for certain applications that directly impact companies in the Medical Device who depend on Quality Management Systems ran on Jira. Companies, particularly those who require a Jira QMS, will have to initiate a migration to cloud. Below is a timeline of detailing future server applications full transition to Cloud and Data Center offerings as Jira Server comes to a complete halt in February 2024.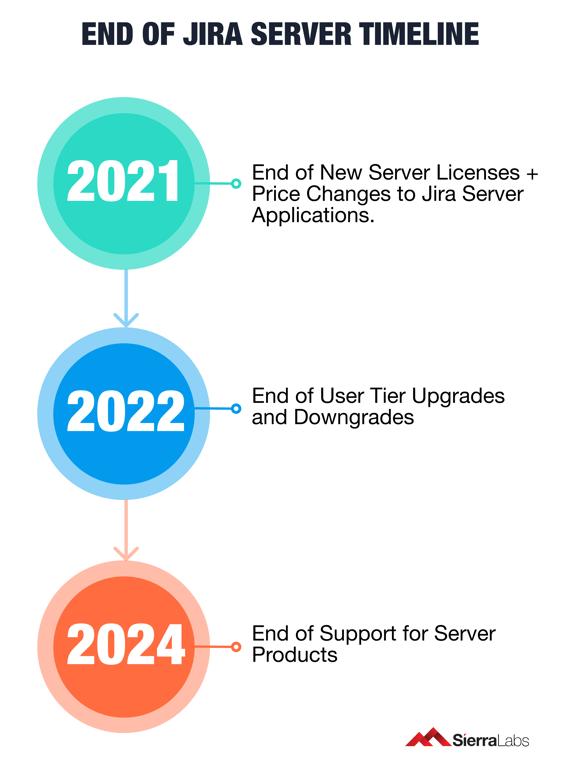 Pros and Cons of Cloud
As the new forefront solution, Atlassian Cloud gives organizations operating in Medtech, Pharma, and even Biotech the ability to not worry about hosting, scaling, maintenance, or security. Products designed for cloud are out of the box solutions, with limited administrative overhead. Likewise, companies with an integrated Healthcare or Life Science QMS must pay attention to the downsides of moving away from Jira Server.
While cloud is geared towards a higher level of efficiency for innovation, many teams still prefer having full control over their data and hosting infrastructure. This is where Jira Server and even Data Center deployment are beneficial because they are built on internal machines behind team's firewalls. Jira Server also gives teams the capacity to control scheduling, installation, and testing when there are new software update rollouts, something you won't find in a cloud model.
Check out Our Blog that Further Connects the Dots between Cloud Technology and Regulatory Compliance.
What Does This Mean for Your Business?
This change might not be the most exciting news for every business and brings disruption to business objectives, especially those developing solutions for the healthcare or life science space. Uneasy transitions from Jira Server environments can be easier by first understanding these potential challenges:
Dramatic increase in cost of Atlassian Server Licenses (starting 2021).

Lack of

flexibility and extensibility for using Jira in the Atlassian Cloud.
Re-evaluation of regulatory compliance for QMS.
The good news is that server applications will continue to be supported for the next three and a half years (2021-2024), giving you plenty of time to develop a strategy for QMS implementation based on cloud.
A Swifter Transition to Cloud
Many Healthcare and Life Science enterprises are slowly moving away from Jira Server in order to gain the benefits of cloud. We understand the transition for SaMD startups can be a lot rockier due to limited resources and time. This is where we come in! Our compliance team of experts will work with you to ensure a swift transition from Jira Server while reaping all the benefits of cloud.
If you're developing a solution for industries like Medtech, Pharma or Biotech where you must show high-levels of traceability, a Quality Management Systems (QMS) is a crucial part of your regulatory compliance. Our solutions smoothly integrate with Atlassian Jira Server and Cloud products making it easier for our partners to implement an SaMD QMS that is compliant with FDA's regulatory framework, 21 CFR Part 820 and 21 CFR Part 11.
Sierra QMS is designed for organizations who are looking to market their solutions in a global regulated environment. Sierra Quality Management System (QMS) allows you to easily integrate risk management into your production process and operate with your own preferred tool-sets.
Do you need help transitioning from Jira Server to Jira Cloud and implementing a compliant QMS.
Click Here for a Free Demo!