Breaking Down Design Control Requirements for Medical Device Development Teams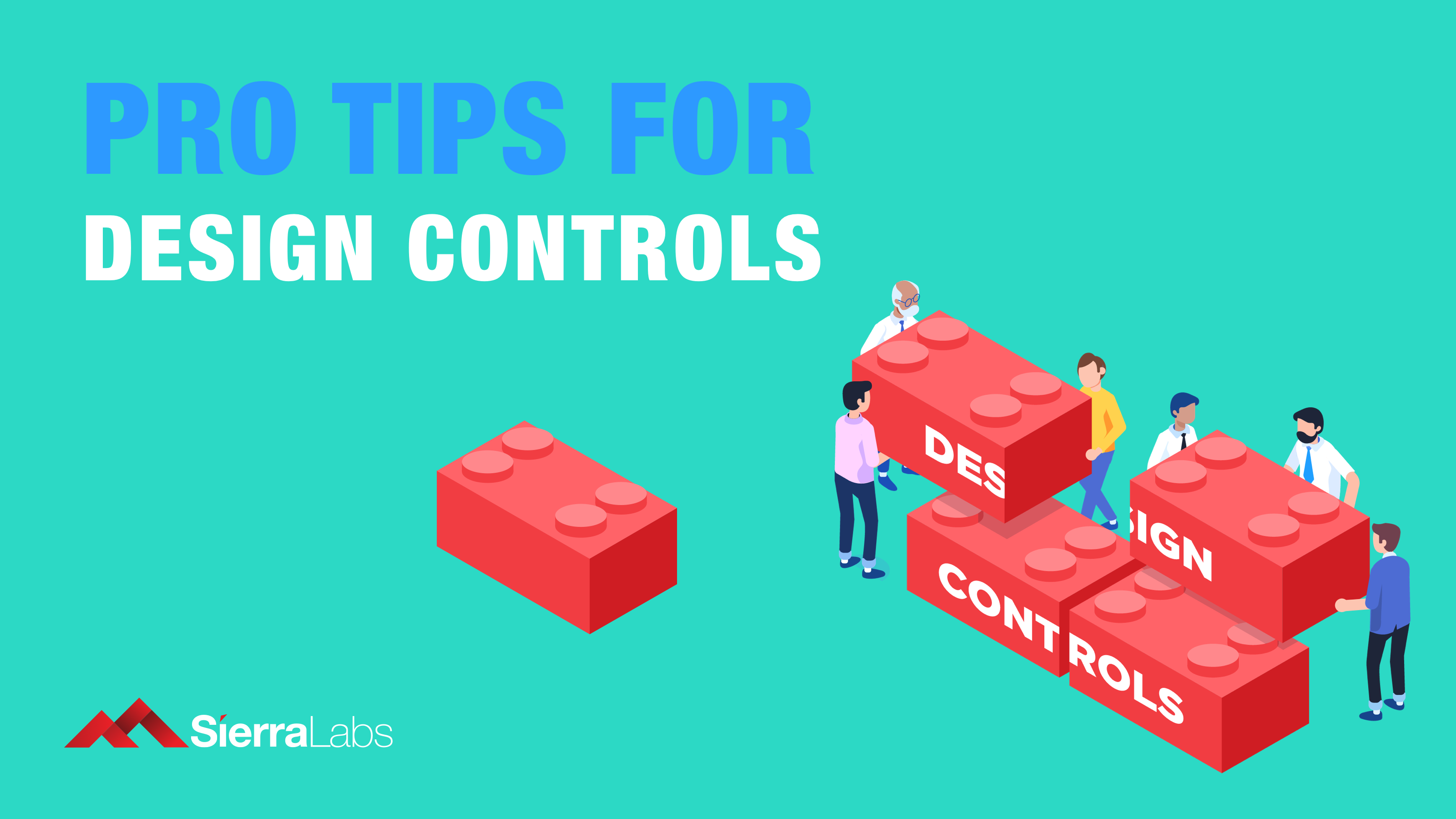 Design controls are an important and necessary requirement for your medical device development. Particularly for SaMD startups who are developing their first product for market approval, design controls can be a confusing part of your product development.
Since this area tends to contain a lot of confusion for startup development teams, we have decided to have our compliance experts compile the best tips for navigating design control requirements.
Importance of Design Controls for your Device's Development
In the past years, there have been a multitude of medical device recalls by the FDA due to a lack of Design Controls implemented by companies like yours. The design control process for both the FDA 21 CFR Part 820.30 and ISO 13485:2016 follow a set of practices and procedures that help development teams:
Manage quality.

Ensure each product meets all requirements.

Prevent potential issues or recalls in the future.
Design controls are essentially a system of checks and balances to ensure that your product's design will be safe and effective enough to meet its "intended use". The following tips will detail quality control practices and procedures that your team can incorporate into the design and development process of your product.
Tip #1: Develop a Design Action Plan
Oftentimes, engineering teams will begin with the actual development of their device without putting much thought into what controls must be put in place first. A development plan, although linear, can still have unexpected changes in different phases throughout your product's lifecycle. An action plan should establish a standard operating procedure (SOP) to control device design.
How do you start an action plan? By first, identifying the processes required to design each component of the device as well as highlighting the required resources for the design. The design plan should be more than just a timeline or itinerary, it should detail the design process that is particular to your product. Clearly layout this documentation in the following manner:
What will be made?

How each piece will be created and tested?

Who will be in charge of making those things happen?
Because there might be various sudden changes in design and development, your plan should incorporate protocols to answer these potential pivots, thoroughly.
Tip #2: Incorporate Design Controls at the Start
Waiting until your product has a working prototype to implement Design Controls is asking for a disaster to happen.
For example, SaMD startup won't be able to move onto the next iteration of their design without having a protocol for documenting outcomes and iterative transitions. Each version delivers a different result in terms of functionality and design. It is important to have a comprehensible design control to properly guide your team in capturing each iterative result. It is important to incorporate the following elements:
Document Control (Revision History)
Change Control (Change Requests or Orders)
Design Controls heavily come into play in the verification testing of your product's design. Engineering teams must verify functionality of each prototype produced in accordance with individual design controls. Your team should look at Design Controls as a subsystem of the main Quality Management System as it maintains the entire design process of your product.
Tip #3: Set Clear Document Management Standards
Since every design control is documented, there is a need for simplified accessibility for documentation of all revisions. By the time your product reaches market, your team must know how you were able to develop the product with access to its' entire revision history.
The Design History File (DHF) is a necessary component to record all details regarding the design aspect of your medical device or SaMD. A detailed DHF is a collection of formal documents that are audit-ready and easily accessible by not only your team but also regulatory bodies like the FDA.
For medical device startups, an FDA audit might occur five years from the time a design history file (DHF) was created. FDA inspections usually cover one if not multiple DHFs to audit the functionality of the design as well as its evolution of the product being used. Because audits come at random, it is important to maintain all DHFs in audit-ready shape along with effortless accessibility.
Stress-Free Digital Solution for Design Controls
With these tips, your team will be able to control the design process and ensure that your device specifications meet its "intended use". We understand it can already be complicated trying to maneuver through all FDA regulations and ISO standards for your medical device development. Your design control processes should not have to be difficult or confusing operation for your team!
Here at Sierra Labs, we have combined years of experience working with Software as a Medical Device (SaMD) startups and medical device enterprises achieve their compliance goals. We have created Sierra Quality Management System, a highly-configurable QMS software to help ensure that your Design Controls and processes, discussed above, are incorporated into your every day operations so that your product can comply with FDA regulatory requirements and conform to ISO standards.
Sierra QMS is designed for organizations that are looking to market medical devices in a global regulated environment. It is built for engineering teams to operate with their preferred tool-sets while automating compliance with medical device QMS principles for global markets.
Want to see how Sierra QMS can accelerate your SaMD's journey to market?
Click Here for a Free Demo!
It's that simple.