Must-Have Features & Functionality for Your Quality Management System (QMS)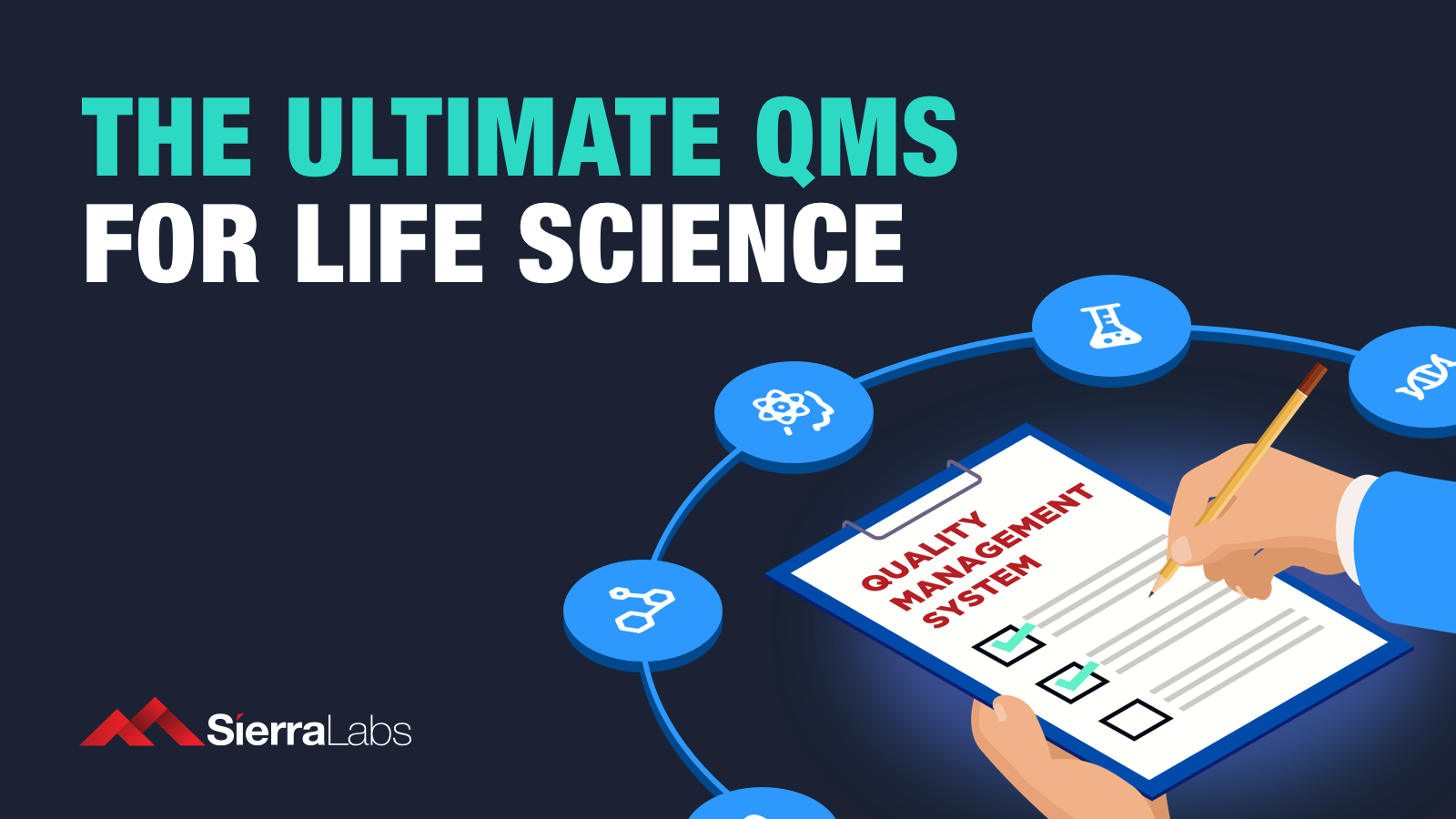 The right Quality Management System (QMS) for the Life Science industry can put your organization in a position to get to market quickly, scale fast, breeze through regulatory certifications, and dominate your industry.
Is there a QMS specifically built for my product's regulatory requirements? Can a one-size-fits-all QMS help me achieve compliance and conformance standards? Below you will learn how a customizable QMS will help you integrate quality processes to achieve faster market approval.
The Right QMS for Life Science Companies
Companies working to bring their Life Science solutions to market constantly face regulatory hurdles by the FDA. A Quality Management System (QMS) is a large component to assessing whether your product can become compliant. At the same time, there are a multitude of other hurdles that Life Science organizations deal with such as implementing a cost efficient QMS that can help institute superior traceability.
Whether you are a mature company looking for a new QMS software vendor on the market or you are a startup seeking to implement your first QMS, these following features are uncompromisable in your search particularly for conformance with ISO standards.
Document Management

Training Management

Quality Events
Product Lifecycle Development Document Management
You might have already heard that we are living in a digital transition across every industry, this includes the Life Science industry. Having a paperless Life Science QMS will ease the regulatory burden of market approval for your product. With a wide variety of QMS solutions to choose from, it is important to choose an option that can not only support paperless quality processes but also provide collaboration tools for thorough document management.
If a document management feature has rigid processes or limited tools for collaboration, it may complicate global work processes for your team. Don't allow document management to become a confusing and complicated system to maneuver, choose a document management tool that will support your organization's quality processes and allow for team collaboration.
Training Management
Consider whether a QMS simplifies your team's goals of exceeding compliance requirements and achieving a quality-driven business. The best systems offer advanced capabilities to streamline operations, like the ability to assign training to a staff member in response to quality events or CAPA.
Quality processes start with efficient training management. Ensuring not only document accessibility but also document approval of personnel will remove the complexities of regulatory approval for your product. Automating quality processes such as approving Standard Operating Procedures (SOPs) are accessible by personnel for continuous improvement efforts. A QMS that can automate these quality processes will remove the complexities of regulatory approval.
Quality Events
An essential goal for Life Science and Healthcare organizations is seeking a QMS that can deliver proper management of quality events throughout the product's lifecycle. These quality events include:
Audits
CAPAs
Deviations
Non-conformances
At a minimum, the life science quality management system should be able to streamline corrections and improvements with a trigger of a quality event result. Especially at the initial phases of your product's lifecycle. Make sure to consider the capabilities of managing quality events when deciding on an integration of a QMS.
Product Development
Your product's market approval heavily depends on meeting regulatory standards established by the FDA. Developing innovations in a highly regulated life science industry is even more challenging when there are steep documentation requirements under ISO 13485.
A full-fledging risk management and document control tool can provide greater visibility for your product's development. Simplifying risk management and document control starts with adopting a fully-customizable QMS that can be tailored to your particular regulatory objectives minimizing costs and timeline delays.
Remove Validation Burdens
As a Life Science or Healthcare organization, you have many choices when it comes to selecting a Quality Management System (QMS). Having the right toolset for your business will maintain audit-ready quality processes throughout the entirety of your product's lifecycle development.
Here at Sierra Labs, we understand there isn't a one-size-fits-all QMS for life science companies due to differences in company sizes, life cycle stages, and regulatory hurdles. This is why we have created Sierra QMS, a highly-configurable QMS software to help ensure the features discussed above are incorporated into your every day operations so that your product can comply with FDA regulatory requirements and conform to ISO Standards.
Navigating the complexity of the regulatory industry can truly be made simple, and all of the weight should not fall on your shoulders. Our customized QMS solution gives Life Science organizations such as yourself the necessary resources and tools to make the compliance journey to market smooth and stress-free!
Want to see how Sierra QMS can automate your documentation processes?
Get Your Free Demo Below!
Easy compliance starts here.