Learn how to achieve GxP Cloud Compliance and simplify your Cloud Validation process with 1 simple trick.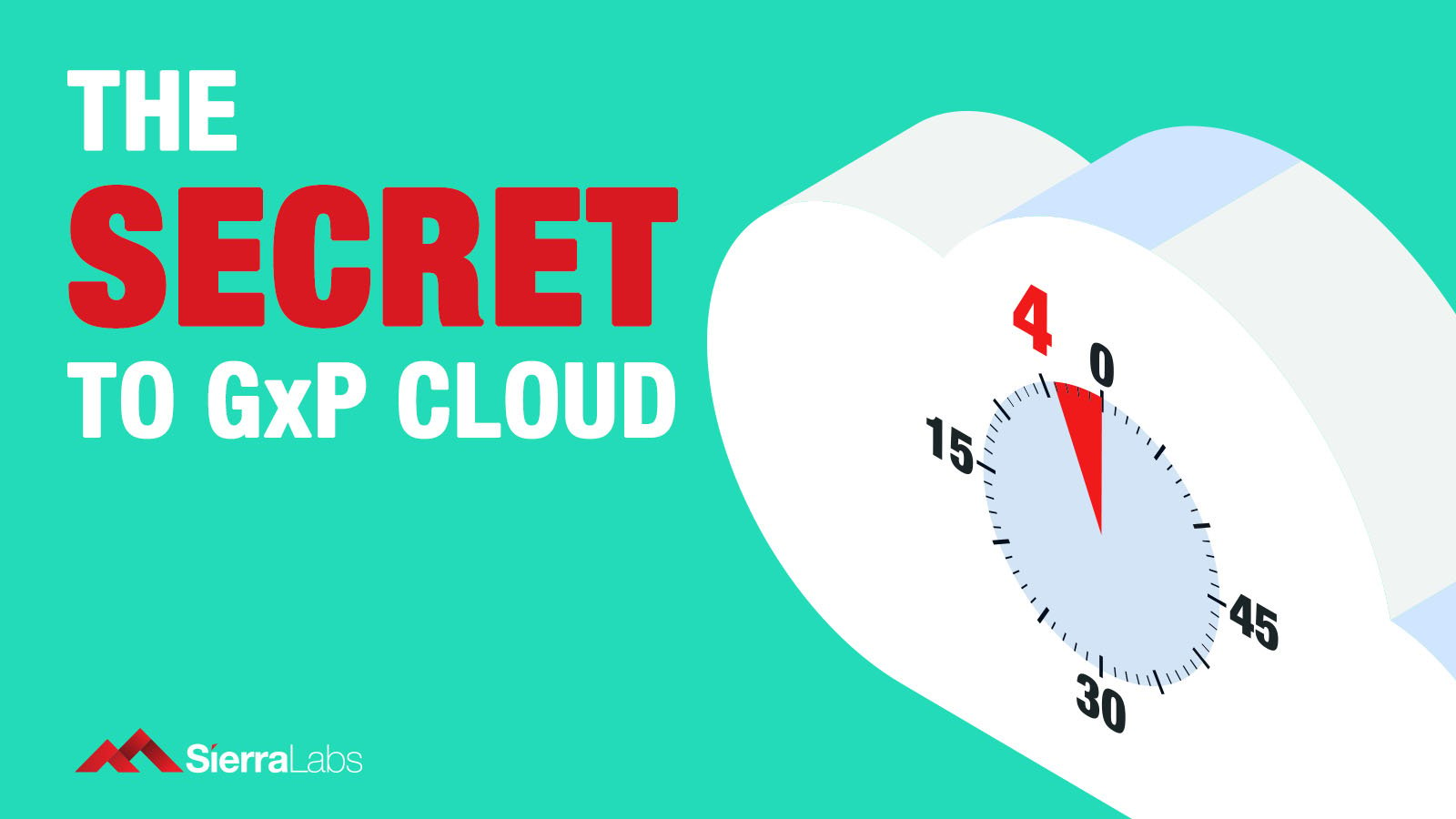 If you are a Medical Device, Biopharmaceutical, Healthcare, or other Life Science company, you most likely know by now that switching to the Cloud is imperative. But as a company in the regulated industry, you probably also know how difficult hosting on the Cloud is in this space.
You must constantly worry about testing and validating your Cloud to assure patient privacy, data security, and quality practices. In addition to all of this, you must have traceable records of every test and result to present to an auditor.
So what is the secret to validating your Cloud system for GxP in the regulated market that will save you both time and money? Keep reading and we will answer this as simply as possible!
Why Regulators Fear the Cloud
Before we can begin to understand how to simply validate our Cloud systems, we must understand why we are validating them. We can do this by discussing why regulators fear the Cloud.
The FDA and other regulatory bodies have openly stated their support for Cloud and are increasing information for life science and healthcare businesses around transitioning to the Cloud. One industry group called ISPE, International Society for Pharmaceutical Engineering, has created GAMP (Good Automated Manufacturing Practice) Guidance Documents outlining best practices on the Cloud.
Although regulators such as these support the transition to the Cloud for companies in the regulated market, they still have some concerns.
Their largest concerns are surrounding:
Vulnerability

How vulnerable is your cloud environment?

Data Integrity

Do you have a strategy in place to maintain data integrity?
Security

How will you keep sensitive information safe and secure?
Quality

How will you minimize risk to patient safety and product quality?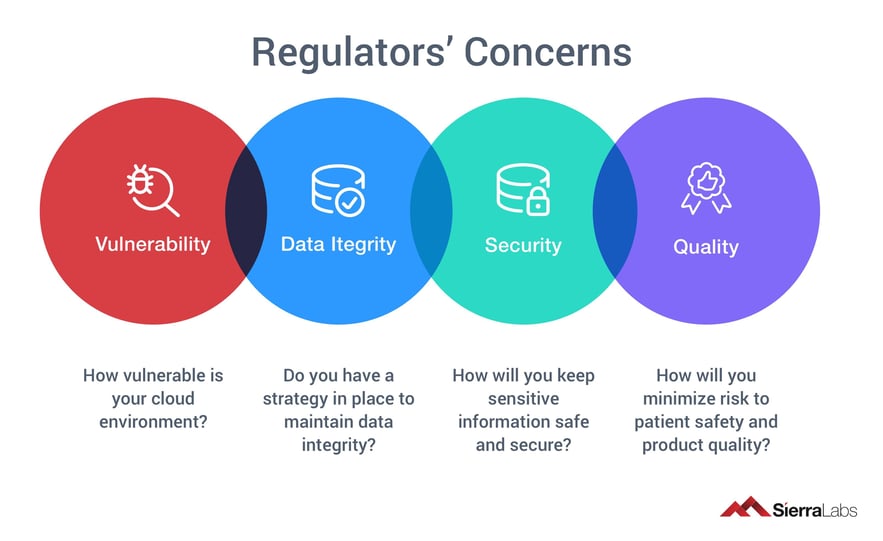 Your overall Cloud environment should never be vulnerable and should be well protected and prepared. It should have systems in place to block malware, breaches, and other potential harms.
You and your team must develop strategies to maintain data integrity. Your data should be accurate and consistent throughout the entirety of its lifecycle. Each time data is transferred or replicated, it should remain unchanged between updates. This can be assured by consistent validation and error testing.
Data Integrity refers to the validity and accuracy of the data, while data security refers to the protection of sensitive data. You must have strategies in place to ensure data is safe and secure. Sensitive data should be protected from unauthorized access or corruption.
And lastly, measures must be in place to minimize risk to ensure product quality and patient safety. All changes must be documented and approved to ensure change control to guarantee high quality products for patients.
Independent Responsibility for Cloud Validation
You can't fully rely on your Cloud provider to ensure compliance. You have independent responsibilities to ensure your Cloud is validated.
Here are some Independent Validation and Verification Best Practices:
Conduct a Risk Assessment: Use a risk-based approach when assessing validation.
Ensure change control to maintain a validated state: Prepare for the results of regression testing and change control.
Undergo Cybersecurity testing and qualification: Prepare for cyber threats to your data.
Audit your Cloud Supplier: Audit your Cloud provider to ensure due diligence.
Types of Validation Testing
IQ - Installation Qualification

Verification that your system is installed in a consistent and repeatable manner

OQ - Operational Qualification

Verification that your system meets its intended use traced to requirements

PQ - Performance Qualification

Verification that your system performs according to the pre-defined criteria

CyQ - Cybersecurity Qualification

Verification of your system's defenses against a cyber attack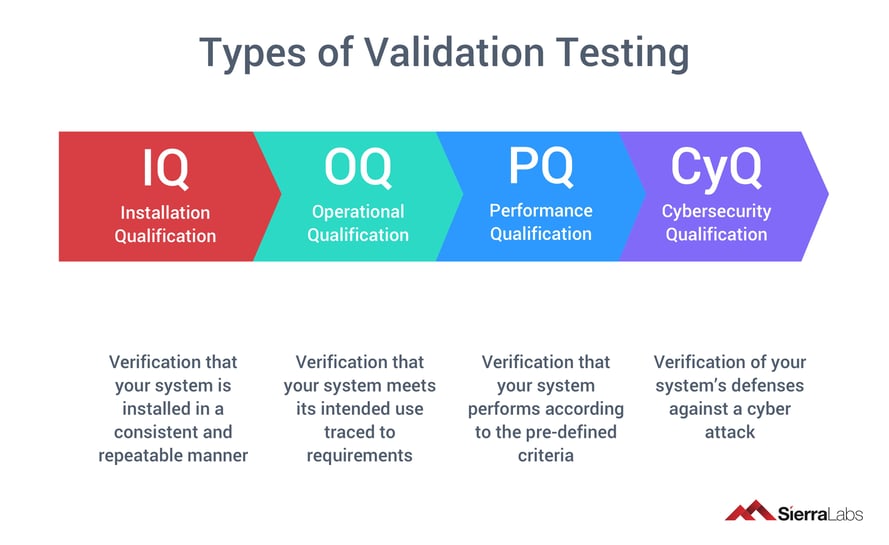 Automating Validation Testing
So what is the secret to lessening the burden of Cloud compliance and simplifying validation processes? Automation.
Instead of manually testing and validating your Cloud, there are ways to automate the process. Automating your Cloud validation process decreases both time and effort for you and your team, thus lowering your overall compliance costs.
Sierra Cloud automates your Cloud validation process and allows for continuous compliance, completely abstracted from the Cloud environment. This means it can be attached to any Cloud system of your choice, and make it compliant!
Sierra Cloud is the only automated SaaS solution that can perform an independent validation of your cloud for GxP. It ensures continuous compliance with periodic and ad-hoc tests with traceable, audit-ready deliverables.
It automates change control and documentation management while keeping pace with the agility of your cloud. It allows you to manage your Cloud policies and requirements, and run validation/qualification tests, all while staying fully GxP compliant.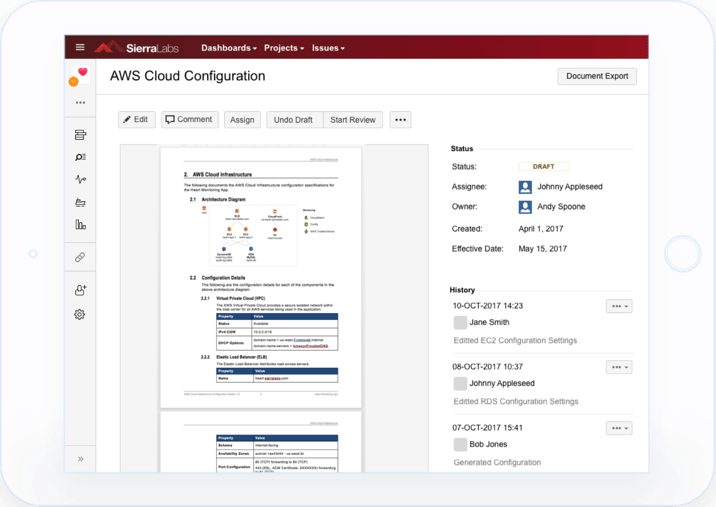 Secret to GxP Cloud Compliance
There you have it. The secret to speeding up your Cloud validation for GxP and cutting compliance costs, time, and stress is automation. If you have not switched to an automated approach for your Cloud validation, it's time to make the switch! This will ultimately be the only way to keep up with your competitors.
We will continue to dive deeper and deeper into GxP Cloud computing in future blogs so stay tuned!
If you are interested in learning more about the Cloud, check out our most recent blogs surrounding Cloud Compliance.
Want to Automate Your GxP Cloud Validation?
Download our free White Paper to learn how!
It's that simple.