Learn about setting up a QMS for Software as a Medical Device (SaMD), from planning, documentation, implementation, to control.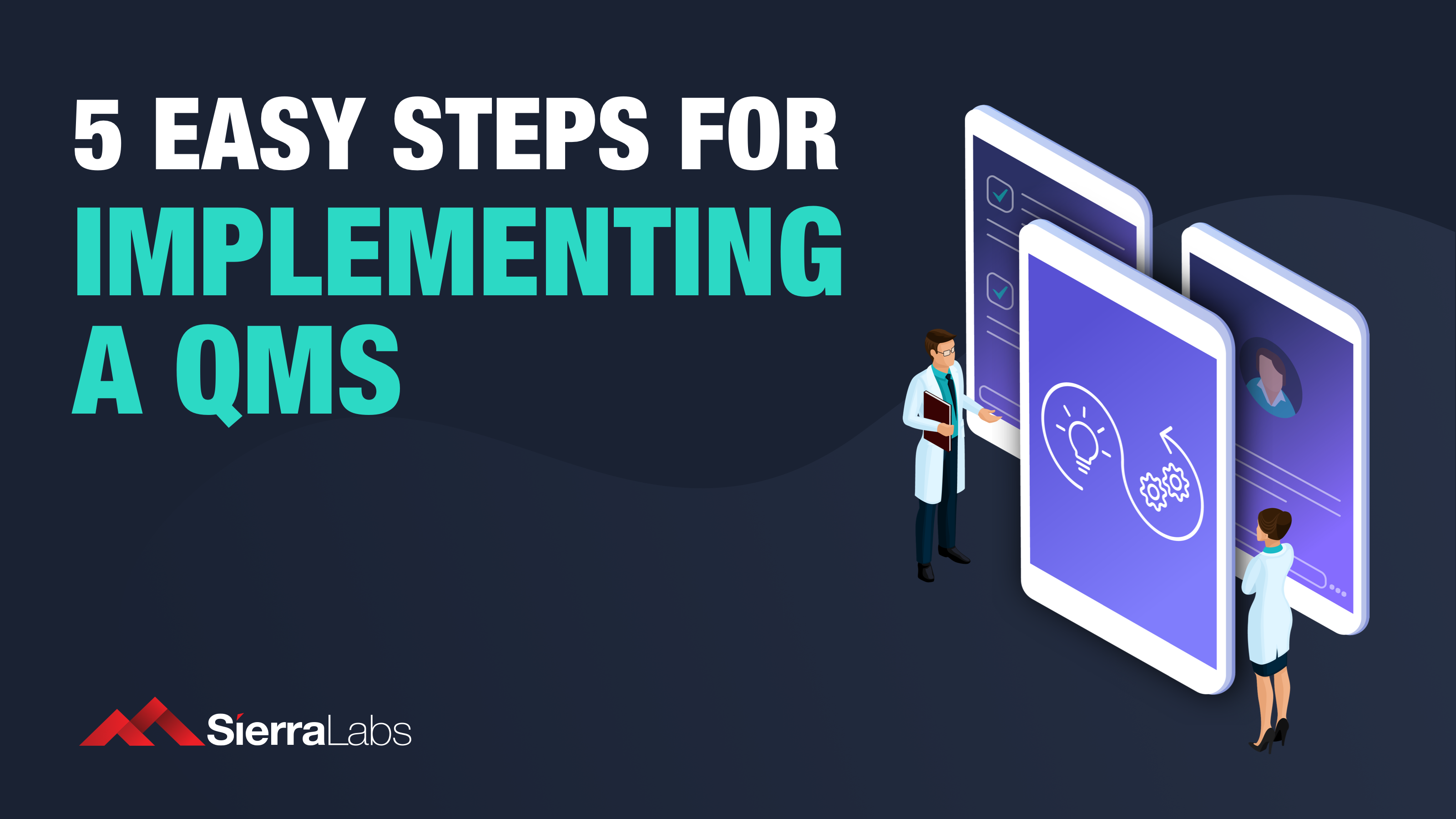 For Medical Device companies developing solutions involving software development, the journey to market can be long, especially if you do not have a proper Quality Management System (QMS) in place. But how does one implement a QMS, let alone decide on what system is the best for your product and team?
With all kinds of QMS software in the market right now, it can be difficult to understand what it takes to adopt a completely new electronic Quality Management System. Luckily, our compliance experts have compiled a guide to simplify implementation for companies like yours that might still be in the planning or initial phases of product development.
Step 1: Identify Crucial Regulatory Requirements
When you are developing your Software as a Medical Device (SaMD), there are various liability concerns that regulatory organizations like the FDA take into consideration. The process of regulation for SaMD is distinct from other manufacturers. Depending on the market, an application or healthcare platform still needs to be compliant with 21 CFR Part 820, ISO 13485, or even CE marking if the product is being offered in EU.
A Quality Management System is the main tool for your team to capture the entire development process from start to end. Without it, your team may fail to manage these requirements effectively and this can result in a slower time to market. Whether marketing in the US or EU, etc., SaMD still contains formal inspections from regulatory bodies and frameworks.
If your company is at an emerging stage of its development, adopting a one-size-fits-all QMS may come with issues that leave compliance gaps. The costs for these QMS run higher since they come with a lot of additional tools that aren't necessary for your product's journey to market.
Step 2: Understand the Vital role of a QMS for Your Team
After identifying which regulatory requirements apply to your product's development, you need to understand the role an eQMS will play on your team. A QMS is a valuable tool and resource for storing sensitive information of every aspect of your product's development as well as your standardized procedures.
Don't know what Standard Operating Procedures (SOPs) are?
Click here to learn how SOP's are vital for your device's journey to market.
The QMS is a central source for communication, giving you the ability to Comment, Link, and Tag standards and regulations. This collaboration allows for you and your peers to work together to promote impactful changes, solve shared challenges, and leverage collective opportunities.
Step 3: Maintain Audit-ready Traceability and Data Security
For SaMD, a QMS should be a center of all truth for both engineering and operation teams. Your DevOps will benefit from having an easy and readily accessible tool to access key data. This same level of accessibility is needed for audits and inspections when it comes time for regulatory submissions for your SaMD.
Your QMS should allow key stakeholders, including FDA auditors, to access data in a clean and presentable manner without having to do much fetching. Inspectors are often documenting to present to inspection bodies like the FDA or EU. The goal for their inspections is around objective evidence of clean and secured data.
Step 4: Utilize Document Automation
QMS should also serve as a document management tool that integrates with your current processes. Your documentation efforts will make it easier for tasks to move down the development pipeline with less hassle of searching and collecting approvals. Reduce the stress of document control by having a single component that automates notes/ and approvals.
Step 5: Choose the Right QMS Software Partner
Choosing the right Quality Management System is more than just strictly following the industry regulations and standards. You are adopting a software tool that handles your organization's needs such as planning, designing, developing, manufacturing, and distributing your product.
Without a Quality Management System, your team may fall short in gaining regulatory access to get to market. Overall, your team needs an easy-to-use tool that standardizes reviews and approvals seamlessly into your quality processes for your team, preventing any communication errors despite geographic location.
Want to see how implementing Sierra QMS can accelerate your journey to market?
Click here for a Free Trial!
It's that simple.
Learn how Sierra Labs is a distinguished partner of Atlassian and our Compliance Automation Tools Integrate with Atlassian's Jira.